With more teams going remote in 2020, companies are having to establish new techniques to keep company culture and engagement interactive. From feelings of isolation to the numerous other challenges that arise from a remote workforce, it is more important than ever to maintain employee relationships and morale.
Introducing The Everything DiSC Workplace® On Catalyst
From Wiley comes the Everything DiSC Workplace® on Catalyst which combines the DiSC assessment with an online interactive platform to help strengthen employee relationships and engagement. These tools provide "transformational learning" which empowers employees and management towards greater understanding and collaboration.
How It Works: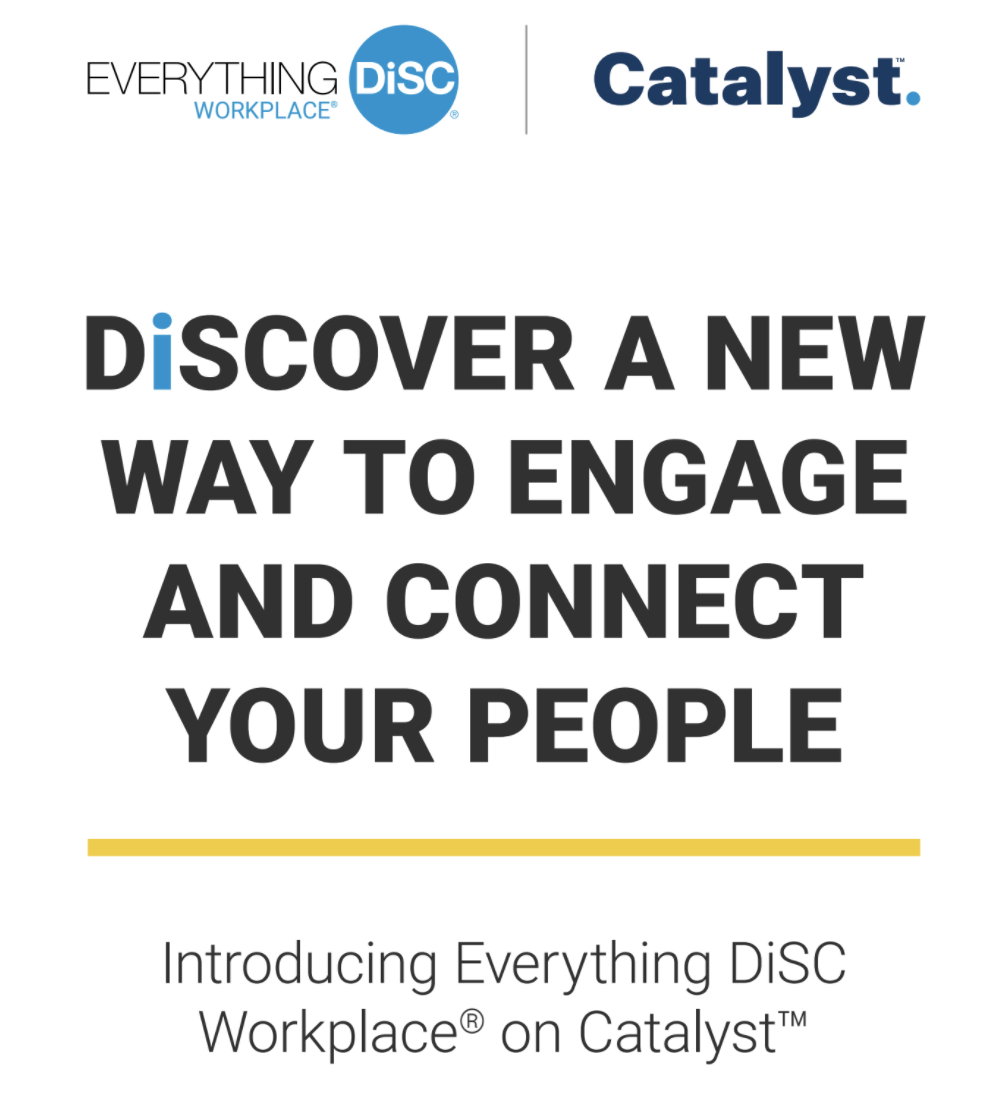 The Everything DiSC Workplace® On Catalyst contains three parts which combine to form a well rounded and engaging program with real-time feedback for participants. The first step is the standard DiSC® profile online.
1. The DiSC® Assessment
Participants will complete an online DiSC® assessment which helps measure how they best interact with others and discover their workplace behavioral preferences. The assessment takes approximately twenty minutes and results will be immediately available.
By starting with a standard DiSC® assessment, a baseline will be established which is used to drive a personalized experience for participants and instructors.
2. Catalyst: A Personalized Online Learning Platform
After the completion of the DiSC® assessment, participants will gain an unprecedented real-time view of their personal learning style through the Catalyst platform.
The Catalyst online platform provides guidance on how a participant's DiSC® style will best interact with colleagues, further understand relationships, and build relationships. This includes an in-depth look at weaknesses, strengths, and motivations.
The end goal is to provide an online hub for participants and managers to learn and refer back to as they grow within an organization.
3. Workplace® On Catalyst Facilitation
The third component of the all new Everything DiSC Workplace® On Catalyst is a guided facilitation process. Participants gain access to instructor led experiences that educate and engage based on existing data. Virtual training videos, exercises, and activities are aimed at creating a greater depth of understanding for participants. The modules can be custom designed to fit any group size and/or time frame.
Is My Organization Ready For the Everything DiSC Workplace® On Catalyst?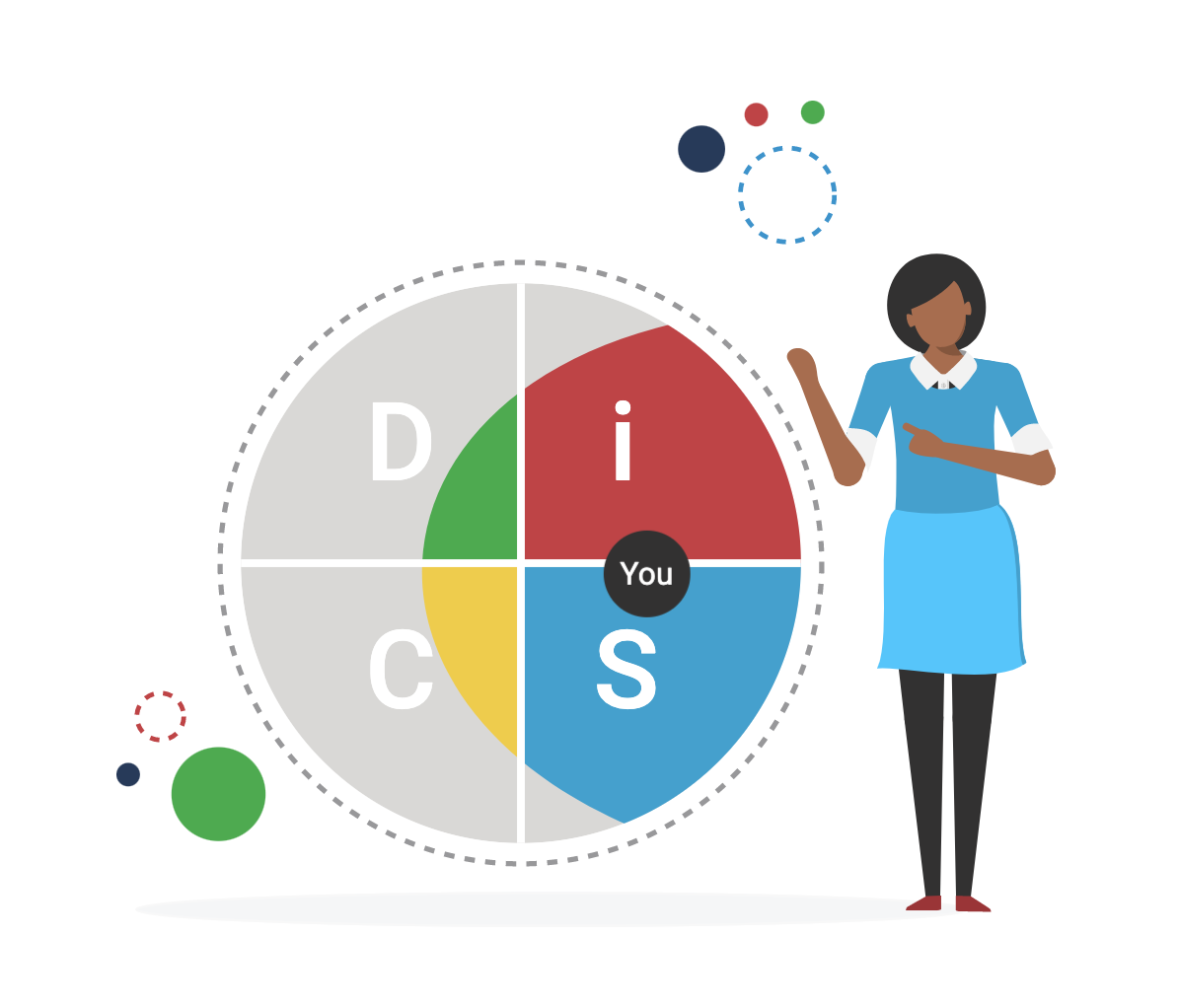 If your workforce has become remote or you are looking to strengthen your employee's self understanding through an all new online learning experience, the Everything DiSC Workplace® On Catalyst is right for your business. We encourage all of our customers to try it out and can help talk you through any questions you may have.
How Do I Buy The Everything DiSC Workplace® On Catalyst?
The Everything DiSC Workplace® On Catalyst is free to try through December 31, 2020 to people who have previously taken a DiSC Classic®* and/or an Everything DiSC Workplace® assessment and can be accessed by contacting us directly. DiscValueProfiles.com is proud to be an authorized Everything DiSC® Partner offering a full range of DiSC® products and beyond.
Please click here to contact us directly or call us directly at 610-368-8881.
*Any person who has previously taken an Everything DiSC Workplace® or DiSC Classic® assessment gets one FREE upgrade to the new Everything DiSC Workplace® on Catalyst experience.